TIPS TO BUY A HOME
FIND A REALTOR

®

TO REPRESENT YOU
As a member of the multiple listing service (MLS), your REALTOR

®

has access to the homes on the market.
SHOP LENDERS
It is recommended you shop at least three different lenders. Find out what loan options are recommended for you and the costs and benefits for each.
LOOK AT HOMES
You will be set up on "auto email" based on your home search criteria. Your REALTOR

®

will arrange for private showings. Once you find a home you want to buy, you will need a "Loan Estimate" from your lender.
WRITE AN OFFER
An earnest money check & pre-qualification letter from your lender will be needed when writing an offer. Once your offer is accepted, you will need to indicate your "Intent to Proceed" to your lender.
HOME INSPECTION
Inspections are highly encouraged. They are performed at the expense of the buyer. This inspection provides a professional opinion on the condition of the home.
APPRAISAL
Most loan types will require an appraisal to be done. The home will need to appraise at the purchase price or greater to move forward.
NOTIFY OTHERS
Give written notice if you are renting and notify the post office. You'll be responsible for putting all utilities (electric, water, garbage/sewer, internet/cable), in your name, starting on the closing date.
HOMEOWNERS INSURANCE
You'll be responsible for getting insurance set up and information sent to your lender.
FINAL WALK-THROUGH
You and your REALTOR

®

will go through the home a final time before closing to ensure it is in the same or better condition as when the offer was written.
UNDERSTANDING THE DISCLOSURE
At least 3 days before closing, you will receive a "Closing Disclosure" that breaks down your loan costs. Compare to the Loan Estimate. If you have questions, notify your REALTOR®.
CLOSING
Closing dates are usually 45-60 days from the contract date. It's time to sign papers and get the keys to your new home! You will need a cashier's check and a driver's license or government issued ID.
---
A Home Warranty Provides Peace-of-Mind After the Sale
A home warranty should include the property's plumbing, electrical, central air conditioning and heating systems, water well system, and structural coverage.

During your first year of ownership, a warranty protects you from unexpected costs of failures due to normal wear and tear on many mechanical systems. Simply call the warranty company when a covered component fails.

Appliances included in the sale are typically covered under the warranty. Look for a warranty that covers most appliances under that standard coverage without additional charges. Read the warranty contract to determine if both the built-in appliances, as well as the stand-alone appliances, are covered under the warranty.

Some warranties include various structural coverage. The warranty may cover structural items, including roof leaks, basement, wall, floor and ceiling cracks.

You can request the home warranty in your Offer to Purchase.

I

f the seller opts not to purchase on your behalf, you may purchase the warranty separately as part of the closing process.
PARK CO., REALTORS® partners with HSA Home Warranty. For more information, visit their website at www.onlinehsa.com.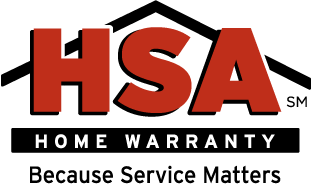 Testimonials
" Tom did a great job helping me find just the right townhouse buy and also helped sell my house. Listened to what were my preferences and gave me lots of choices. "
- Luann Weik
" Tom was great. He was always willing to be flexible and accommodating, making sure we understood everything along the way. He took great care of us! Would definitely recommend him! "
- Rachel Larson
" I can not say enough about how fantastic my experience was with Tom. This was my first house and I was nervous and overwhelmed by the process. Tom helped me every step of the way. If I had a question in the middle of the night he was there to answer, if I wanted to see a house last minute, he made it work. He was a wealth of information on all of the properties we saw, he had a fantastic story to tell on almost every house visit as well. I will be buying all of my properties from Tom moving forward and I will spread his name across the land as a fantastic realtor and a fantastic person. "
- Jeremy Miller
" Tom was great!!! Made the process so easy for us and explained everything so we really understood since we were first time homebuyers. "
- Abby Davis
" He's fun to look at houses with and just a good guy in general. No blood relation to me but to my wife. "
- Jordan Bang
" Tom was awesome to work with! 5/5 stars. I appreciate how thorough and patient he was. Very efficient. Great experience! "
- Samantha Beaudry
" Thanks to Tom for helping us with our transaction!  "
- Sharon Poach
" Tom was awesome to work with once again. He makes the entire process so seamless and seems to know just who to call and ask so we can keep things moving along. The sale of our house turned out to be more complicated than expected due to the buys demands, but Tom had all the right answers to keep things going and the closing on track. The purchase of our home was the perfect experience, Tom took the time to explain things and helped us find just the right house in a crazy market. We could not be happier with the work he did, I would recommend him to anyone looking to Sell or Buy. His knowledge and experience is second to none, he understood our needs and worked hard to arrange things in to fit into our busy schedule. Could not have been any better. "
- Stuart Hoganson
" Tom helped us get the price we wanted for our home, helped us through the process, and kept me from freaking out from the stress of it all. "
- Mary Sha
" Tom Burns was very helpful throughout the whole process. He was also very knowledgeable and would help find answers to any questions we had. He made our home buying experience easy and enjoyable. We appreciate all of his help. "
- Tiffany Miles
" Tom is a great guy, even though we've know him for years our transaction was on a professional basis throughout the process. "
- Richard and Patricia Hoganson
" Everyone we worked with at park was extremely helpful. They made us feel so comfortable and they were super helpful on every aspect of the home buying process. They made it easy on these first time home buyers "
- Patrick and Anne Haraldson
" Tom is as honest and trustworthy as they come. A rare commodity. "
- anonymous
" Tom went above and beyond for us as we looked at houses and throughout the inspections, repairs, and closing. We were amazed at all the time he put in for us. "
- Kevin and Kelly Parker
" Tom handled everything. Made the selling process very easy for us. Very knowledgeable. Will recommend Tom and Park Co to everyone! "
- Brandon Beaudry
" Tom has such a good demeanor, calm and always got right on any questions we had! "
- Cheryl Schwandt
" Tom was the best!!!! "
- Dustin Bentow
" Tom is a super nice guy who understands his clients needs. He is very attentive, always prompt and knowledgeable. "
- Linda
" Our experience was amazing. Tom Burns did an excellent job of find what we needed getting us information on a timely matter and helping us with all our questions during closing. He was very attentive to our needs and went above and beyond his duties! "
- John & Rebecca
" Tom went above and beyond for my family. As first-time homebuyers we had a lot of questions. Tom was always patient with us. In this current market we are in, he never made us feel rushed or overwhelmed. I'd recommend Tom and PARK CO., REALTORS® to anyone! "
- Mackenzie Brimm
" In the last 6 years, I have purchased 2 properties thru Tom/Park Company. Tom was very helpful, with all my questions and concerns. Tom, was knowledgeable and Professional, not a High Pressure Process. Both, were very Pleasant Transactions. I would recommend Tom 100% of the time. Mike "
- Mike B
" I don't plan on moving again but if I ever do I would go with Tom Burns as my Realitor again. "
- Carol Linstad
" I had a good experience with Park Co. Tom Burns was able to show me a nice selection of homes that met my criteria. He was on top of the process and responded quickly to my questions. "
- Donna Christianson
" We had a great experience buying our first home! "
- Brittney Burns
" Tom Burns did a great job finding me places to tour and knew what I was looking for. He kept me informed of what was going on with buying my new home and selling my present house. "
- Luann Weilk
" My husband and I had a great experience with both selling my first house and buying our second. Even though there were a couple of hiccups a week before closing, Tom helped us get through them and we still were able to close a day early! "
- Casey Myers
" Wonderful to work with. Easy going. On top of situations. Very dependable & reliable. Honest & caring "
- Bill H
Previous
Next